Bana Kuma Teacher Training New Mexico
September 9, 2019 @ 10:00 am

-

September 20, 2019 @ 6:00 pm

HST

$1800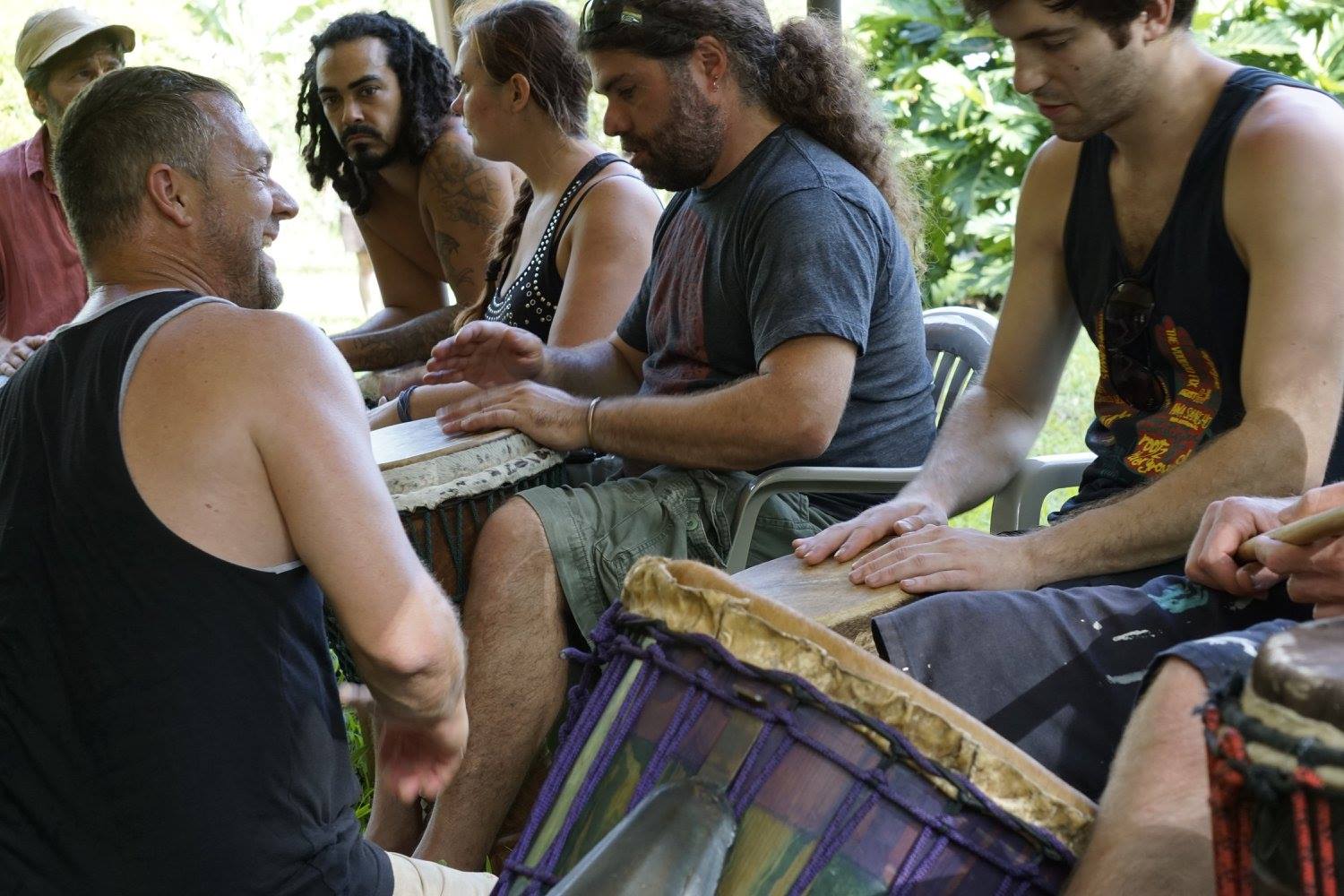 The ancient and universal wisdom of Bana Kuma, meaning sacred altering, refers to the process by which our thoughts create our reality. In 2005 Chris Berry was given the task of bringing its mythology to life through music and dance practices inspired by the traditions of the African diaspora. Twelve drum and dance pieces were created to invoke the healing power and wisdom of twelve archetypes found in the Bana Kuma lore. These dances and rhythms have been shared with thousands of people in over 20 different countries.
Demand for the wisdom, dance and musical expression of the Bana Kuma has grown over the past 15 years to the point where more teachers are greatly needed to share throughout Turtle Island and internationally. This drum and dance intensive will be offered in Santa Fe, New Mexico. Participants may choose between a 6 and 12 day period of study, and will receive 8 hours of instruction per day that will not only focus on the rhythms and dances but also on the meaning, mythology and wisdom behind each piece. Each day will include study of one of the twelve archetypes of the Bana Kuma, and certificates will be awarded to those who can demonstrate a holistic understanding of the material. Successful completion will offer you the opportunity to represent Chris Berry's music and/or choreography as a certified Bana Kuma teacher, and also to attend other Bana Kuma events throughout the world at a 50% discount.
The course is $950 USD (6 days) or $1800 USD (12 days), payable via Paypal at banafest@gmail.com. Please contact us to confirm your enrolment, and for all other inquiries.