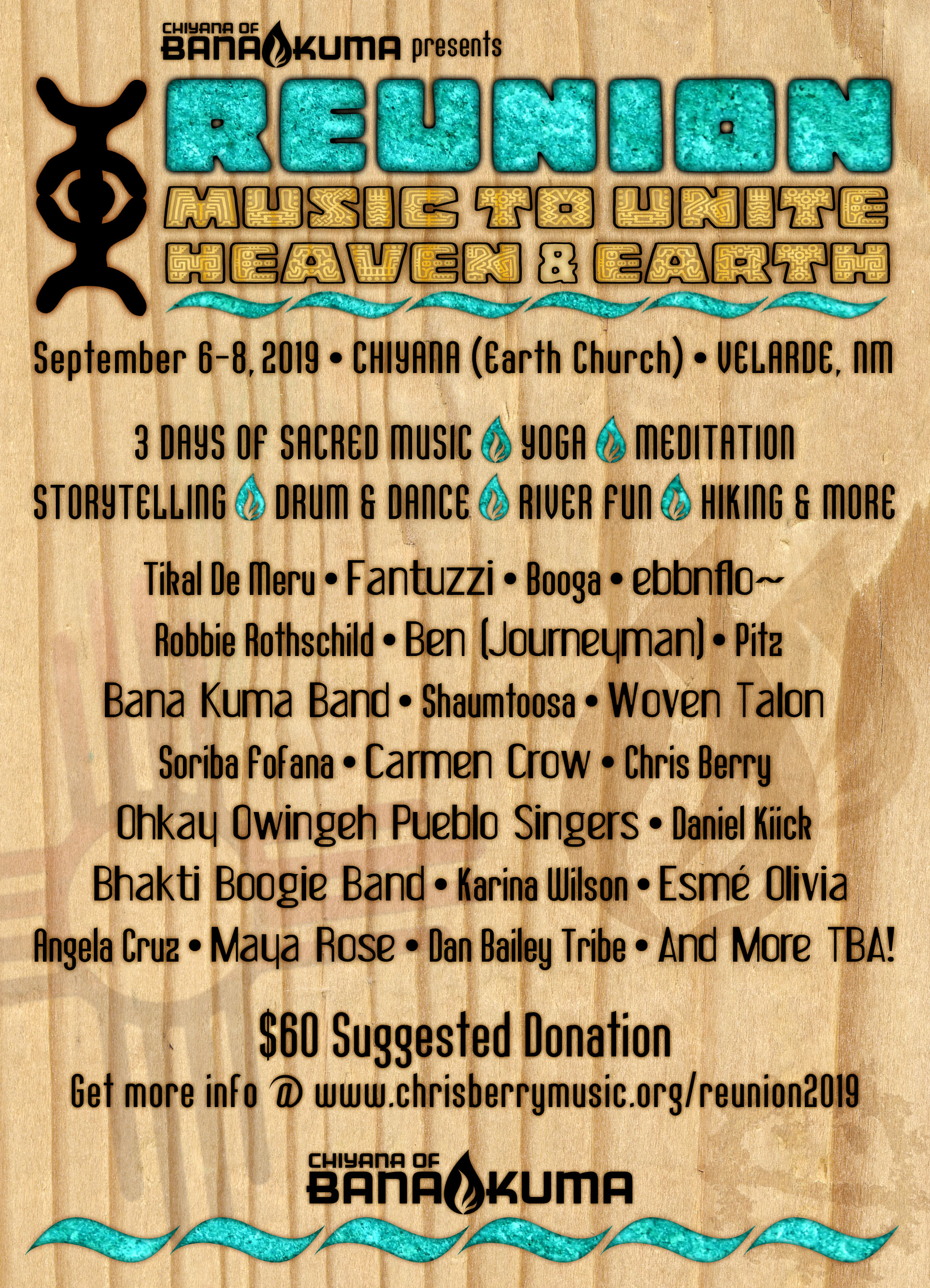 Sacred Music Gathering and Agricultural Celebration!
Come enjoy our reunion as we play music to unite heaven and earth.
Music and Workshops Daily
Music begins at 2pm Friday and ends at 8pm Sunday.
Chiyana of Bana Kuma is located right on a very gentle stretch of the Rio Grande (perfect for lazy river rafting and leisurely riding on horseback) butted up against thousands of acres of BLM property - all peppered with ancient petroglyphs and other magic!
$60 suggested donation for the weekend.
Please use the contact form below to inquire about nearby accommodations.
This is a No Alcohol Event
See below for answers to some frequently asked questions!
Music Performances
Tikal De Meru • Fantuzzi • Booga • ebbnflo~ • Robbie Rothschild • Ben (Journeyman) • PitzBana Kuma Band • Shaumtoosa • Woven Talon • Soriba Fofana • Carmen Crow • Chris Berry • Ohkay Owingeh Pueblo Singers • Daniel Kiick •
Bhakti Boogie Band • Karina Wilson • Esmé Olivia
Angela Cruz • Maya Rose • Dan Bailey Tribe
And more TBA!