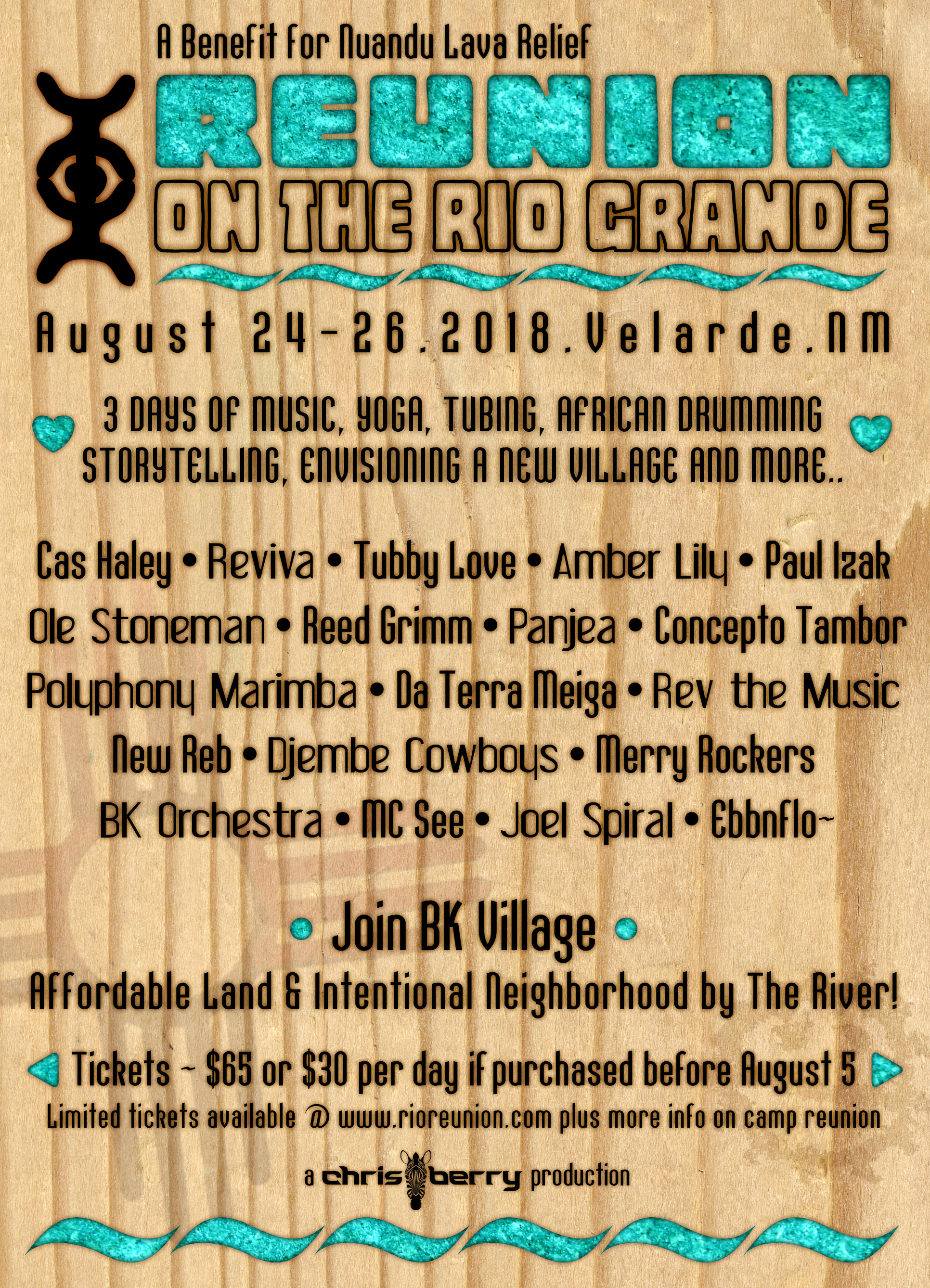 B.K. Ranch is located right on a very gentle stretch of the Rio Grande (perfect for lazy river rafting and leisurely riding on horseback) butted up against thousands of acres of BLM property - all peppered with ancient petroglyphs and other magic! See below for answers to some frequently asked questions!
---
---
---
---
Music Performances by: Cas Haley, Reviva, Tubby Love, Amber Lily, Paul Izak, Ole Stoneman, Reed Grimm, Panjea, Concepto Tambor, Polyphony Marimba, Da Terra Meiga, Rev the Music, New Reb, Djembe Cowboys, Merry Rockers, B.K. Orchestra, MC See, Joel Spiral, Ebbnflo and more TBA! Vendors, Workshop Facilitators and more TBA A Chris Berry Production
Three days of music, yoga, tubing, horseback riding, cave digging, African-inspired drumming & dancing, storytelling, envisioning a new village and more!
Friday, August 24th at 1p through Sunday, August 26th at noon.
B.K. Ranch
436 County Road 59
Velarde, NM
87582
*Please refer to below for directions instead of putting this address in your GPS*
This is a benefit festival to help recoup the recent loss of land and home on the Big Island of Hawaii for Chris Berry's family. Additionally, this festival will serve as an intentional gathering of like minds to assist in the healing for those displaced from lower Puna AND connection for those residing in or drawn to the New Mexico region.
---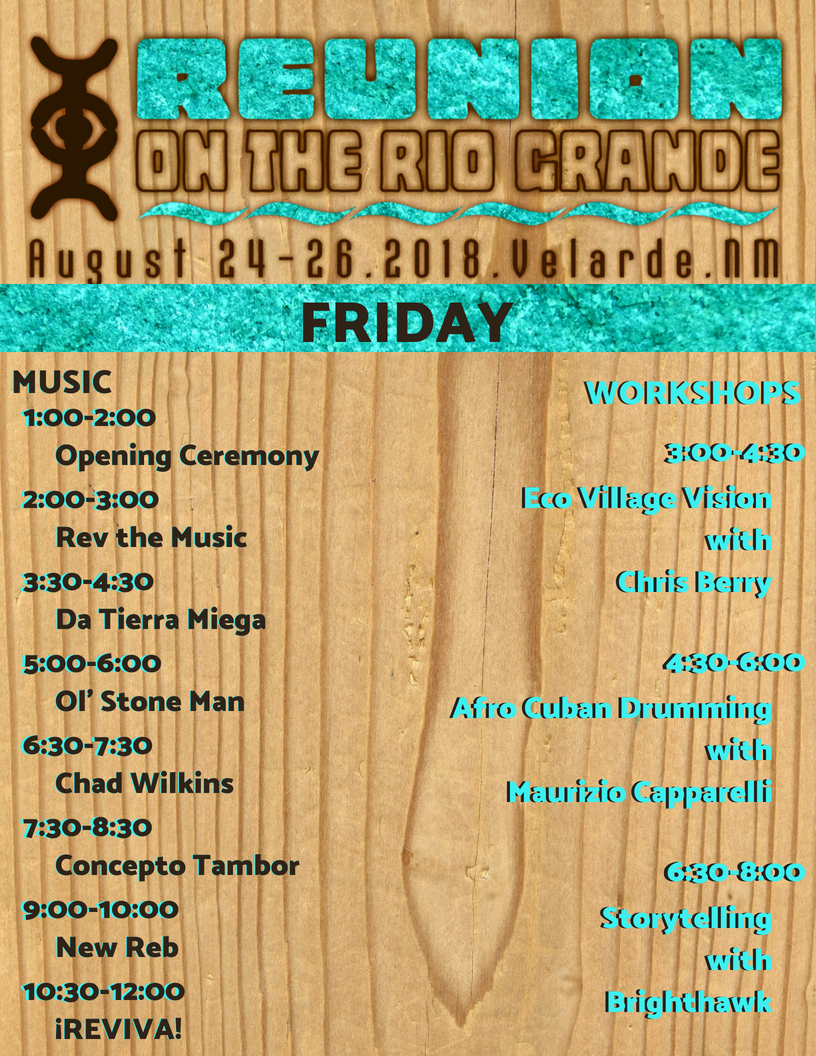 ---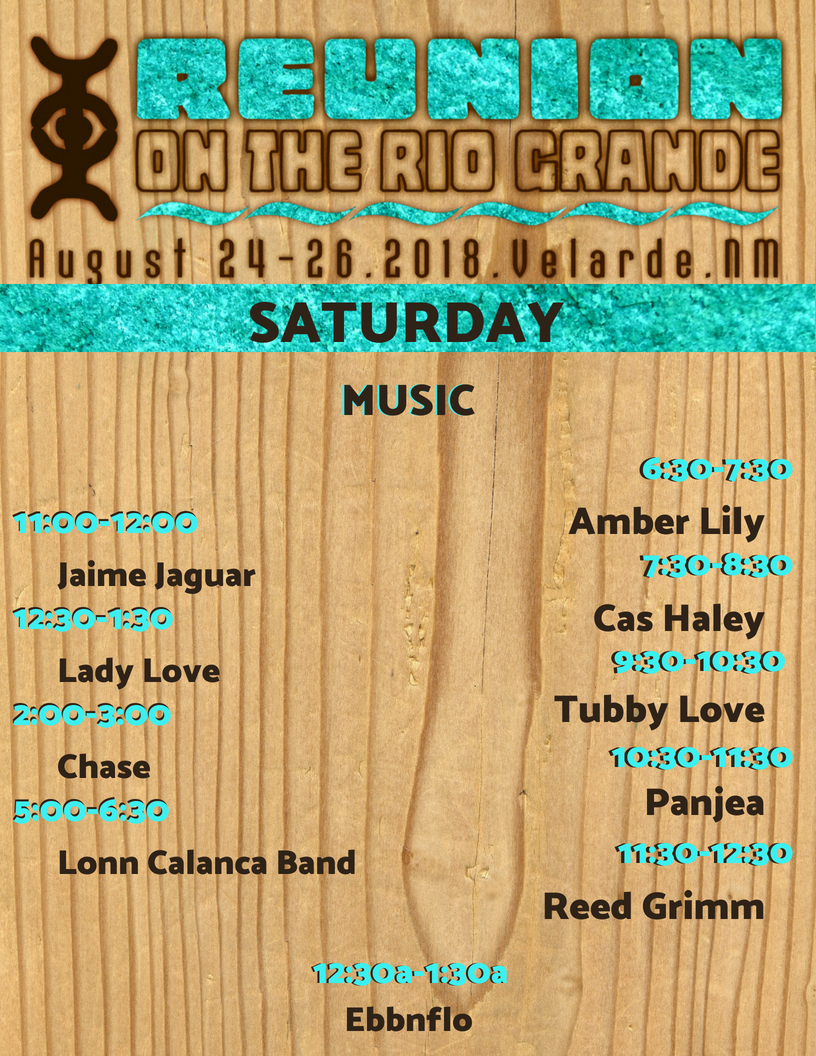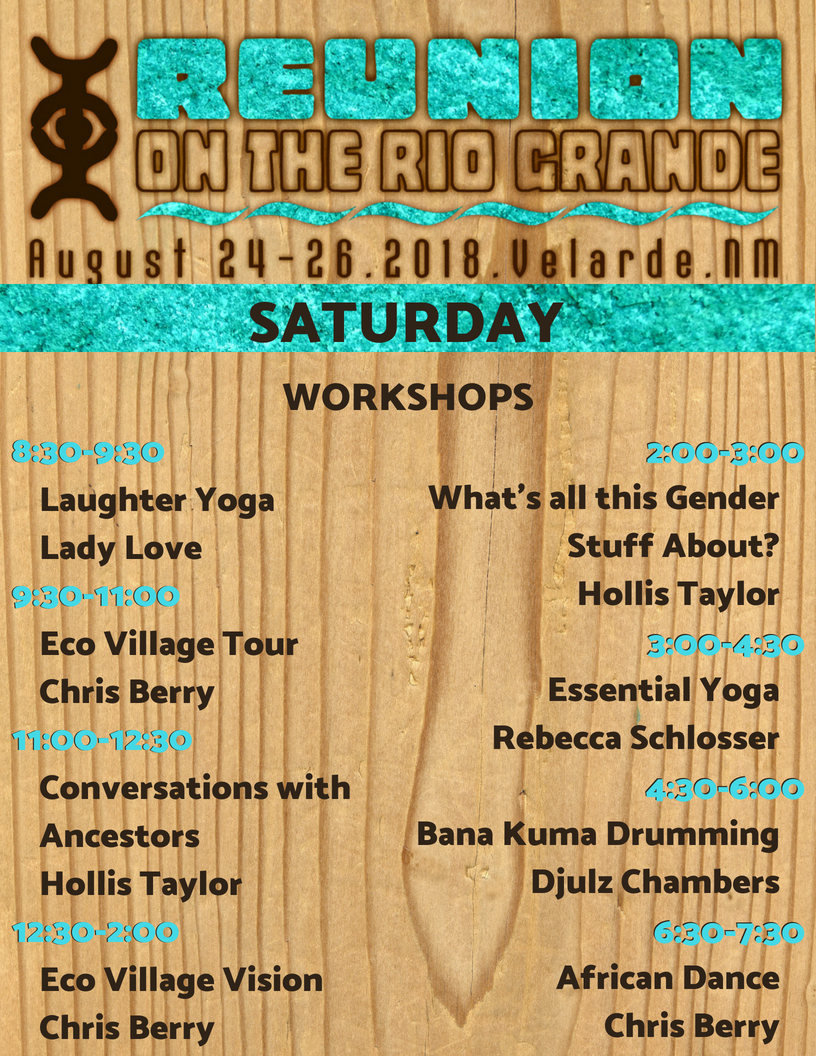 ---