Flow Fest 2019
February 1 @ 1:00 pm

-

February 3 @ 5:00 pm

HST

$65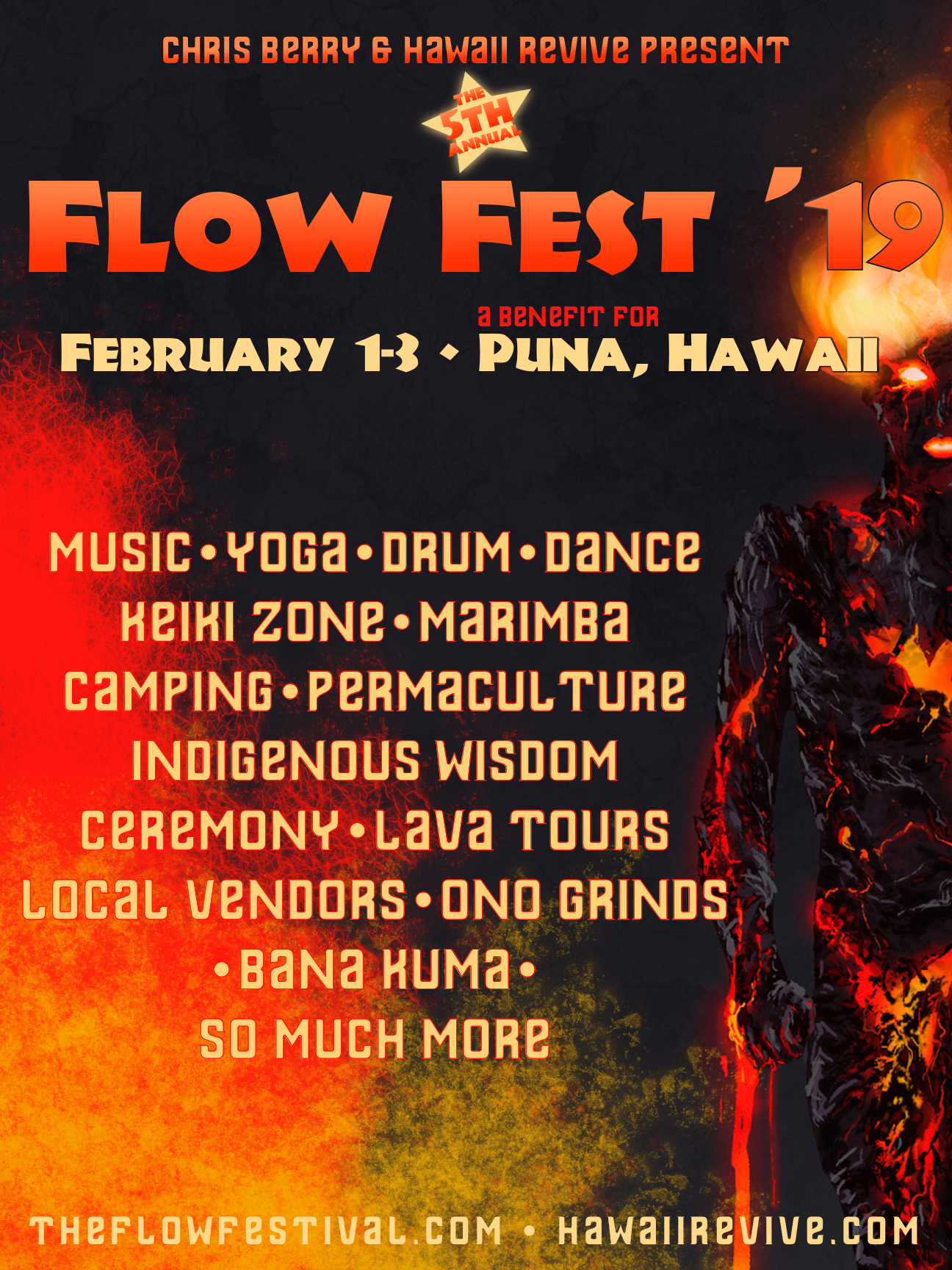 Join us for the 5th annual Flow Festival in Puna on the Big Island of Hawaii!
Flow Festival is Puna, Hawaii's premiere music, cultural and sustainability festival.
The festival was originally inspired in 2014 when the Big Island's active lava flow changed directions and threatened to cut off lower Puna from the rest of the island.
The intention remains to enhance the sustainability and unity of our community and warmly welcomes all ages, shapes, sizes, creeds, colors…
We focus on conscious music, progressive thinking speakers, sustainable & holistic life practices and equality among the human race.
We honor Hawaii for its richness in culture and geography. We dedicate the festival to the Hawaiian Lava Goddess, Pele.
NOTE: Our original intention was to honor Pele and we intend to continue honoring Pele in the best way we know how. We do not take the lava flow personally nor are we arrogant enough to believe the lava flow was prompted by us – we understand that volcanic activity has been forming land on this planet since its beginning and that we as humans have no control over when and where it will do so. We recognize that Pele has challenged many of us in uncomfortable ways. But more than all of that celebrate the ways that as individuals and as community community we have risen to those challenges to discover more depth of self and surroundings; we celebrate the power of nature and respect ourselves as simply one part of it.