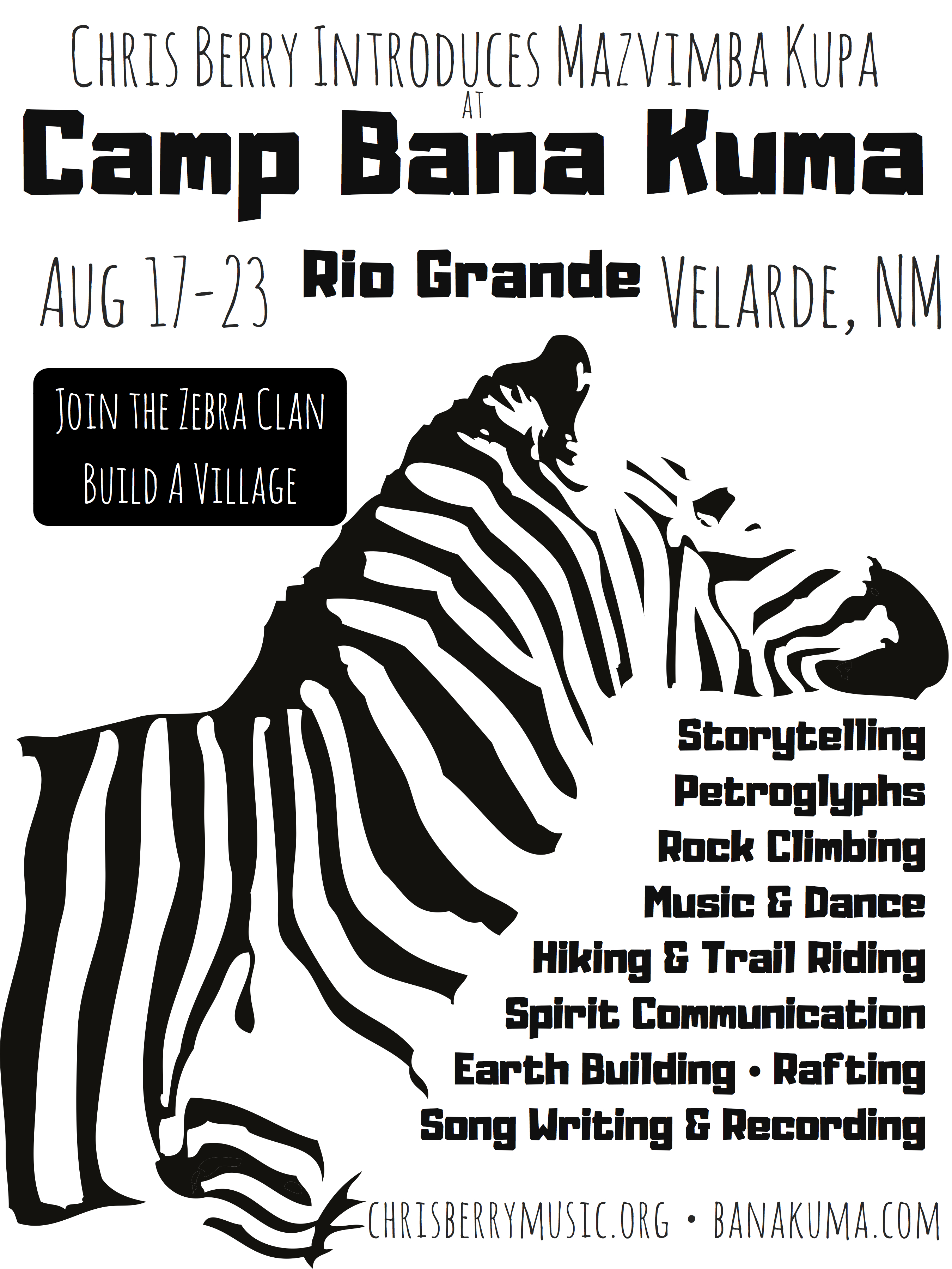 B.K. Ranch is located right on a very gentle stretch of the Rio Grande (perfect for lazy river rafting and leisurely riding on horseback) butted up against thousands of acres of BLM property – all peppered with ancient petroglyphs and other magic! See below for answers to some frequently asked questions!
B.K. Ranch
436 County Road 59
Velarde, NM
87582
Do NOT rely on the GPS for directions - please refer to the information below:
FROM THE SOUTH: HWY 68 North from Española. Look for mile marker 11, then turn LEFT at County Road 0057 (dark blue sign with gold number).
A green HWY sign on the right side of the HWY says:
"Lyden
La Canova
<——"
FROM THE NORTH: HWY 68 South from Taos. Look for mile marker 12, then take first RIGHT at County Road 0057 (dark blue sign with gold number) 2.5 miles south of Velarde.
A green HWY sign on the right side of the HWY says:
"Lyden
La Canova
——>"
Cross the bridge over the river and then turn RIGHT on County Road 0059 heading north, see "La Canova" sign.

Set odometer at end of pavement. The driveway is on the left .3 miles after dirt road begins.
Driving:
-Under 10 min South of VELARDE (gas station amenities)
-Under 20 min South of DIXON (Co-op grocery, public library, winery, charming residential community)
-About 20 min North of ESPAÑOLA (Corporate stores (i.e. Wal Mart, Lowes, Chili's, Starbucks, etc.), farm supply, restaurants, etc.)
-Roughly 50 min North of SANTA FE (A fantastic city of both ancient and modern wonders. Look into flights in/out of this airport in addition to Albuquerque)
-Roughly 50 min South of TAOS (a breathtaking and culturally rich town)
-Just under 2 hours North of ALBUQUERQUE (New Mexico's largest city and probably most accessible airport)
A: Yes! B.K. Ranch has plenty of potable water, so please remember to bring your own containers and water bottles.
A: Yes! It is very hot and dry in New Mexico in August. We suggest that you consider shade cover (i.e. canopy over tent, sun-umbrella) when packing to camp at B.K. Ranch. Due to the dry heat, if you are able to get beneath shade, you can remain very comfortable. Having a personal misting fan isn't a terrible idea either! Sunscreen and chapstick are always part of the recommended packing list!
A: Yes, B.K. Ranch is tied into the grid. However, it is always a good idea to bring a small solar charger for your own purposes as it is likely that the access to electricity will be tied up for event production. The area is not well-lit at night. so you will want to come prepared with headlamp(s), batteries, lantern(s), etc.
A: We will not be able to accommodate individuals with wifi access, as it is limited and will be required for the production of the event. However, we know that while At&t does not have service at B.K. Ranch (although there is At&t service in all of the surrounding towns), Verizon works well - we encourage you to be prepared to use your personal hotspot and data plan if you need internet during the event!
A: There may be a crude solar shower or two set up for guests, but we are not guaranteeing that. The great news is that, being on the Rio Grande, you will have ample access to fresh water to clean off in. We trust that no one would knowingly introduce harmful chemicals into the river. Dr. Bronner's is always a good recommendation if a simple rinse won't suffice!
A: Albuquerque (ABQ) has an international airport - 2 hours away - this is a safe bet!
Santa Fe also has a small airport - 40 min away- they may fly in and out of your area!
A: Currently, we are not offering a shuttling service to/from the event. We encourage you to become active on the Facebook event page to organize ride shares. There is also a train ("Rail Runner") that can get you from Downtown Albuquerque to Santa Fe.